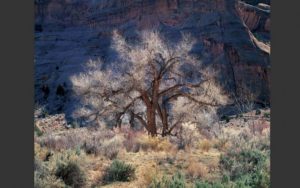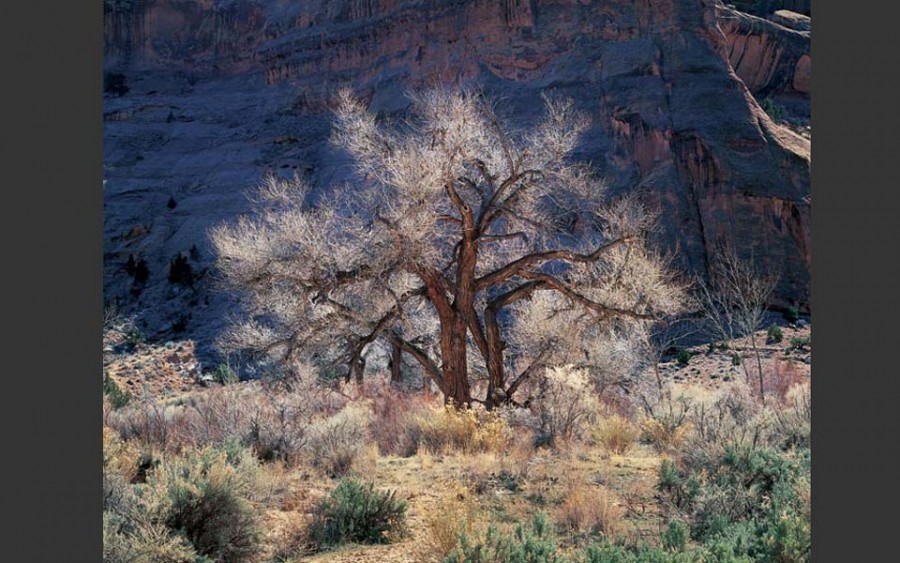 "Cottonwood & Light" is the image often published when articles about the master artist are written. It is the symbol of traditional darkroom as practiced by Ansel Adams and the transition to traditional darkroom in color by Christopher Burkett. Each photograph is a hand printed, hand crafted fine art original, solely created by the artist. As the signed & numbered originals sell the artist reviews sales and has a price increase each January.
Two Camera Formats are used by the artist: a Hasselblad two and a quarter size film camera and an 8 x 10 film camera a Calumet Camera..think black cloth over head looking through lens.. this format is 20 x 24, 30 x 40 and 40 x 50.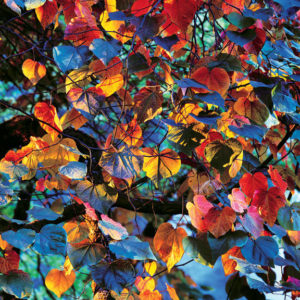 Resplendent Leaves is a classic signature image photographed with the Hasselblad Camera in Portland's Crystal Spring Park. This image suits the quote by John Paul Caponigro "You have to suspend your disbelief when looking at a Christopher Burkett photograph." No filters or digital enhancements are ever used in the artists work. Light is natural as well. The Hasselblad image works are 20 x 20, 30 x 30 and the museum size is 40 x 40.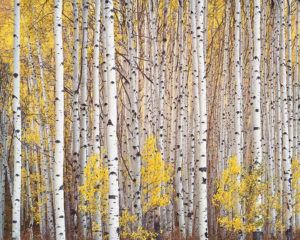 The "Aspen Grove" image is on the cover of the award winning book "Intimations of Paradise." This image in the 40 x 50 museum size was recently donated to the Nelson Atkins Museum of Fine Art in Kansas City. The museum size works are an edition of 15 with the artist's estate keeping number 1.
The traditional photographic paper is called permanent record paper and is no longer made in Switzerland by the Illford Company. The artist has had to stockpile what is about ten years worth of paper. Some of the films he uses have also been discontinued.
His work is in very few venues and is often shown with his friend and mentor Ansel Adams.
Christopher Burkett is part of Oregon's rich cultural and creative history. That he is on the world stage and recognized as a significant part of the history of the fine art of photography is a point of pride for all . He is one of the premier photographers of the American landscape. Traveling for his home in Oregon he has captured the great American landscape creating some of the finest images in fine art photography in history.Northwest By Northwest Gallery has represented Christopher Burkett for over twenty five years.
[box]
"Burkett has done for Color what Adams & Weston did for Black & White." –Photo historian James Enyeart.
"The negative is the score, the print is the performance." –Ansel Adams
"A pixel will never be a photon." –Christopher Burkett
[/box]
Collections (Selected)
Portland Art Museum
Museum of Fine Arts Boston
Center for creative Photography
Tucson Museum of Art
Museum of Fine Arts Houston