Northwest By Northwest Gallery is a fine art gallery featuring American Masters & Regional Artists.
Master of Fine Art Film Photography, Oregon's own Christopher Burkett (of PBS NewsHour). A collector's selection of work by Bronze Sculptor & Public Artist Georgia Gerber—recognized as the leading Public Sculptor in America and creator of "Rachel," the renowned Pike Place Market Pig in Seattle. Pieces by sculptor Ivan McLean, known for his Stainless Steel Spheres & Sculpture "Re-Invention." His contemporary sculptures are featured in the Landmark Sculpture Garden on Spruce St. in Cannon Beach, outside the gallery.
Also presented is Bronze Sculptor Ann Fleming, who is known for her narrative/figurative work. Angelita Surmon, a noted oil painter & kiln-formed glass artist whose work is in the permanent collection of the Portland Art Museum & Yale. As well as Haystack Rock Painter Laura O'Brien and Plein Air award-winning oil painter Hazel Schlesinger.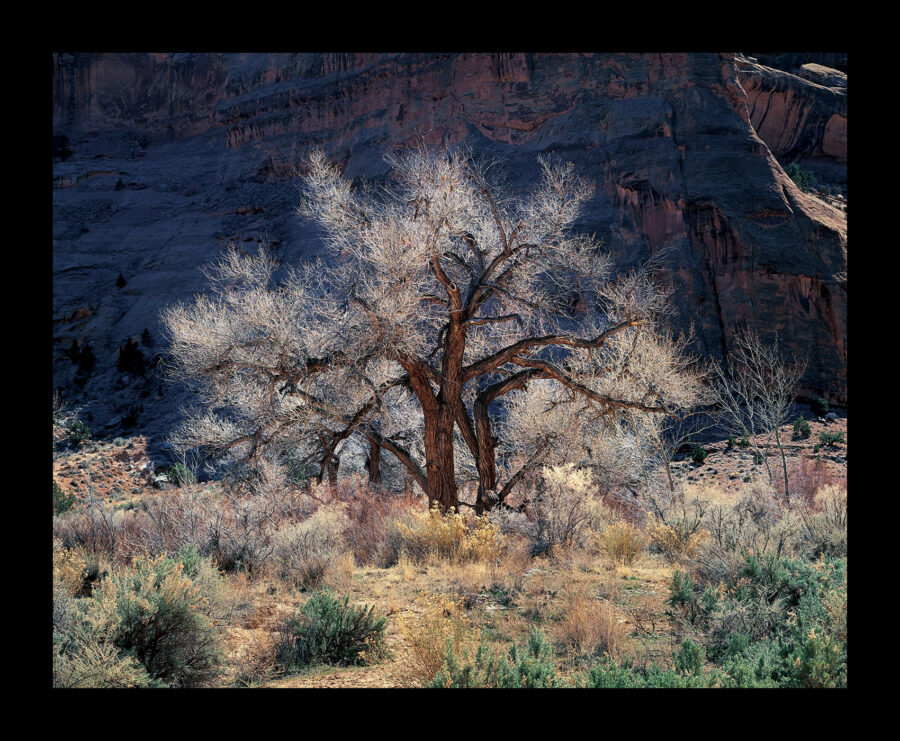 WE'RE CELEBRATING 35 YEARS OF NW BY NW GALLERY IN CANNON BEACH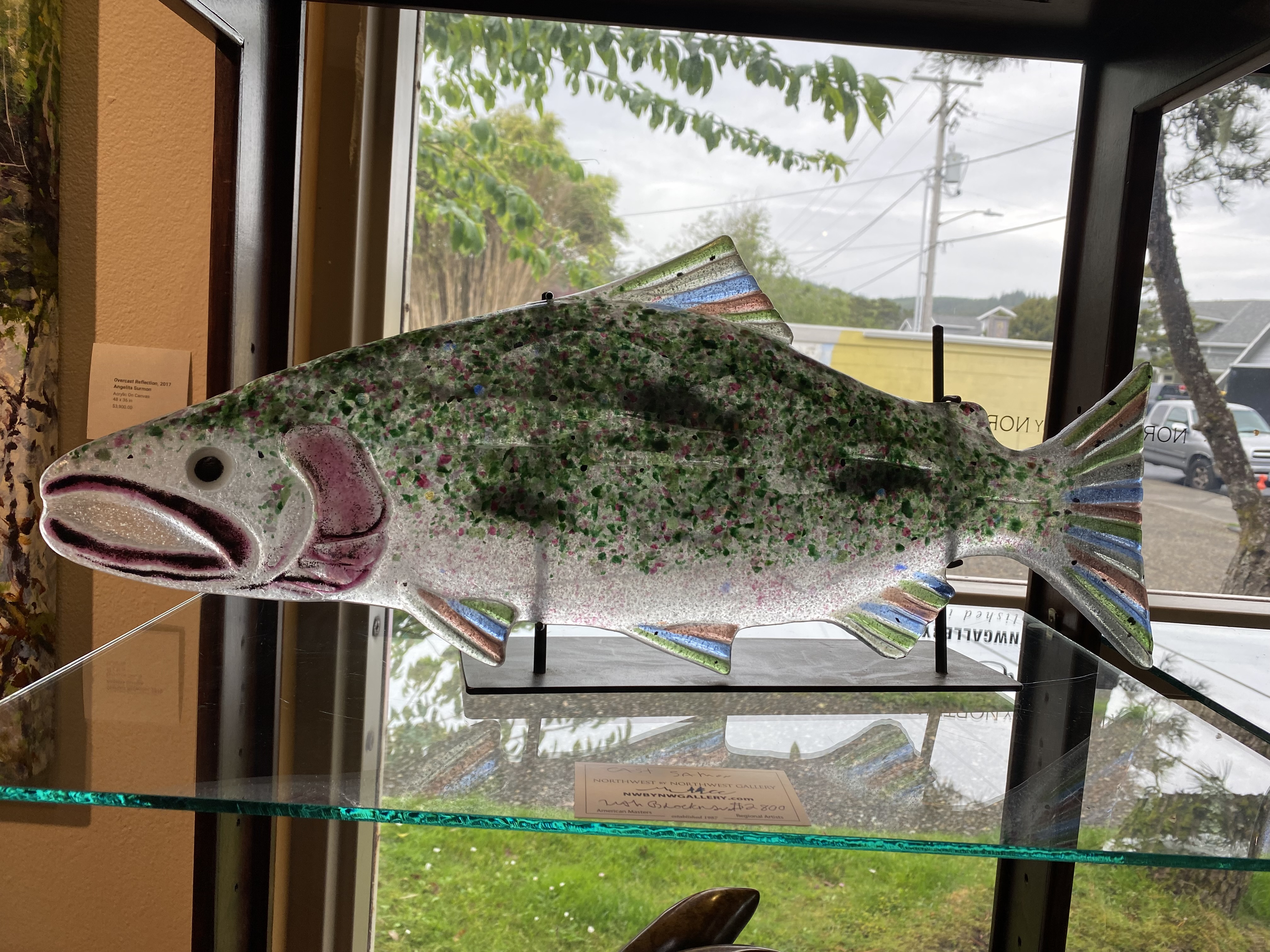 Ruth Brockmann Glass Exhibition
June 24th and 25th at NW by NW Gallery
A Glass Exhibition of NW historic figure Ruth Brockmann, known as the "mother of the Kiln Formed Glass Movement in kiln-formed glass." Brockmann was the first to teach kiln-formed glass at the noted Pilchuck Glass school. Her notes were given to the prestigious school. Signature works in the pate de verre technique are on exhibition at NW By NW GALLERY. Coyote, Salmon, & "Salmon, Deer Crow" themes are part of the historic works.
Brockmann won a national competition for a pair of murals covering 320 square feet for the State of Oregon Office Building: the "Legend of Multnomah Falls" and "The Story of the Bridge of the Gods." Each Panel was comprised of Fused Glass & Cast Glass.
Glass "Story Masks" are also included in the NW By NW GALLERY special exhibition. A four-page resume on the master artist features the museums, publications, and national and international exhibitions and installations. 
---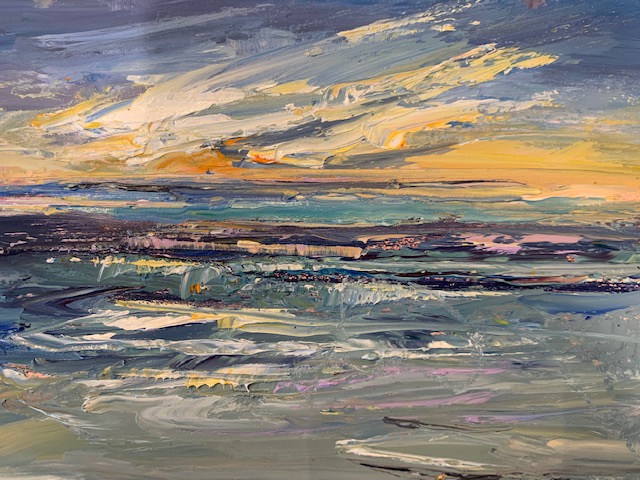 Plein Air Class with HAZEL "Haze" SCHLESINGER
June 24th & 25th in the NW By NW GALLERY Garden
Have fun and learn to understand and paint "En Plein Air" outside in natural light and on location.
Haze has created multiple posters for the Stormy Weather Arts Festival. Her work is widely published and her paintings can be seen around the world in movies, TV series, and commercials. Email info@nwbynwgallery for details.
*Pictured is "Coastal Morning Light" ©Hazel Schlesinger
---
NEW GEORGIA GERBER BRONZE "I BURN FOR YOU" & "HAWK OWL"
"I Burn For You" Bronze, Edition of 25, 23″H x 16″W x 7″D $6,200 – "Hawk Owl" $3,600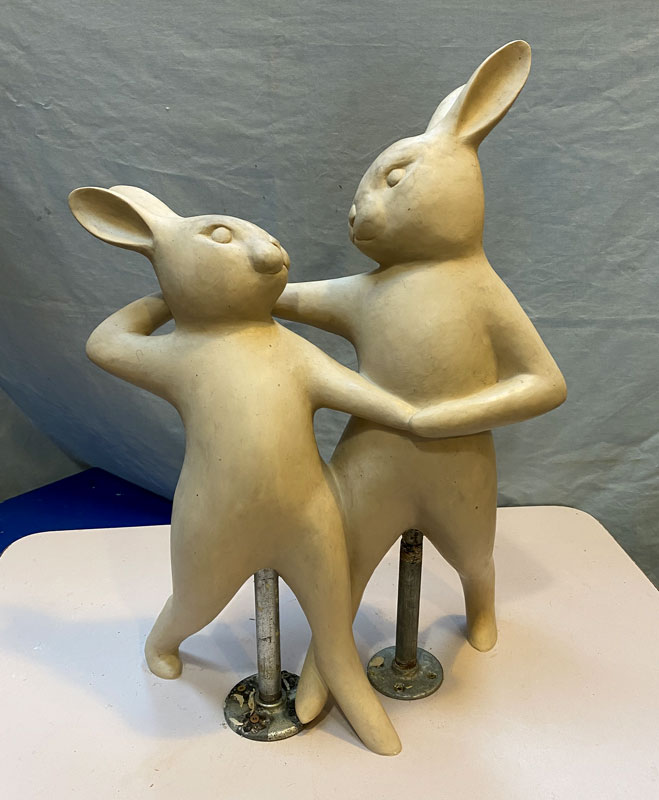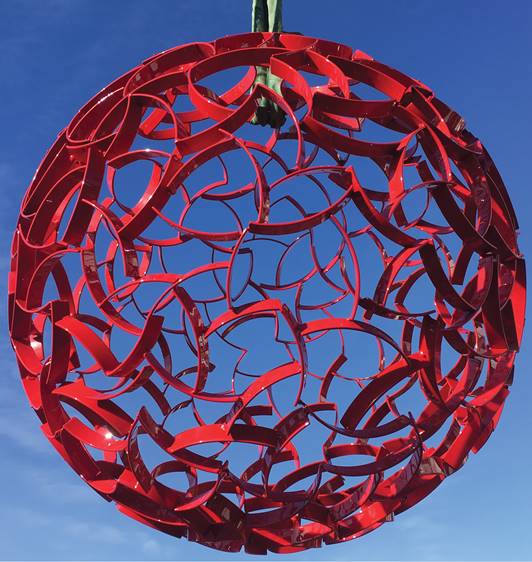 Ivan McLean
From 3ft to to 30, McLean has five massive sculptures in front of his alma mater, Cal Poly Saint Louis Bishop. "Re-Invention" & "Spheres" are signature works for the sculptor. For the City of Santa Monica, McLean created several signature Spheres.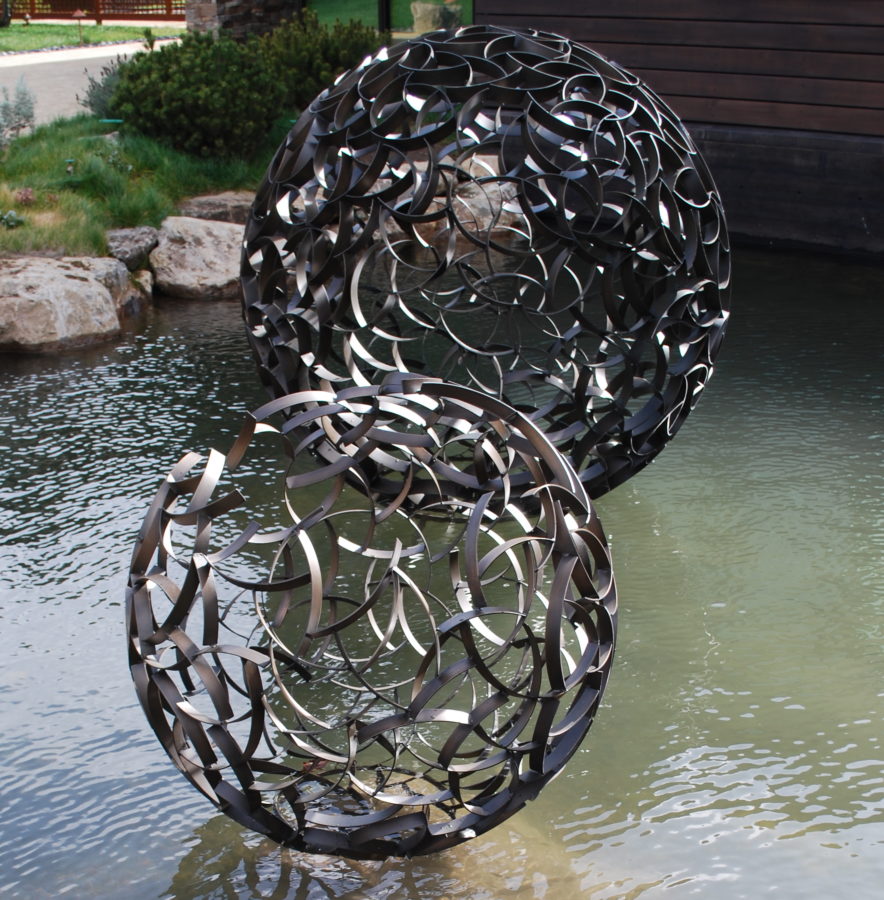 Laura O'Brien
Laura O'Brien is a contemporary painter and local artist. Cannon Beach's famous Haystack Rock is a favorite subject for her work, leading to whimsical paintings of home.