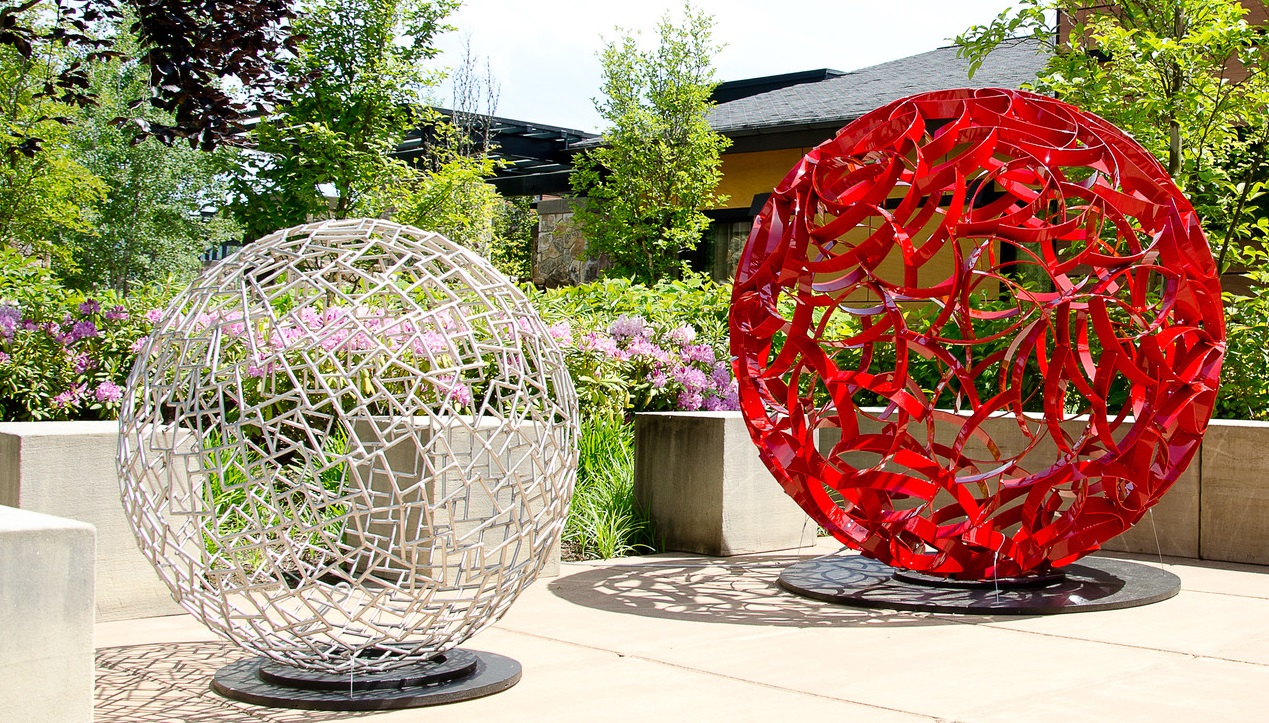 Sculptor Ivan McLean
Ivan McLean is a public sculptor working in steel, bronze, glass & wood. His 108′ steel sculpture was selected from 10 sculptors nationally for the Newport Beach California Sculpture Park.
His numerous Public Sculptures can be seen through out Portland's Pearl District. He has created extensive site specific installations through out the Nines Hotel including a large Contemporary Bronze Sculpture , kiln formed glass walls and sculptural wood walls.
Currently he has just installed a series of Spheres of different sizes and colors down Hollywood Boulevard in California directly across from Beverly Hills.
Publications/Press:
Luxe Magazine, July 2014
Columbia River Gorge Home
The Oregonian/Homes & Gardens
"Modern Living" April 2015
For information on Ivan's work, please call us at 1-800-494-0741, from 11 a.m. to 6 p.m., Pacific Time, Or click to contact us.
View the Oregon Artist's work currently showing at Northwest by Northwest Gallery using the slideshow above.