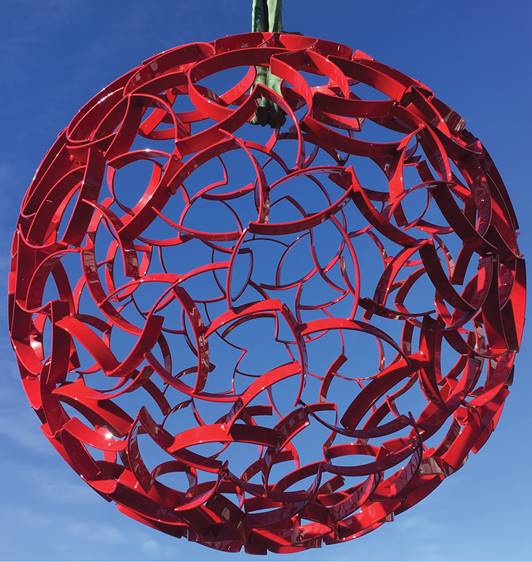 Public sculptor & local artist IVAN MCLEAN is known for his spheres— like the large Red Sphere in NW by NW Gallery's Landmark Sculpture Garden on Spruce. His spheres are also displayed at the World Trade Center in Long Beach, California, & a large sphere is installed at the recently established Newport Beach Sculpture Park in California. 
Pictured: "Red Sphere" in NW by NW Gallery's Landmark Sculpture Garden on Spruce across from the Cannon Beach City Park.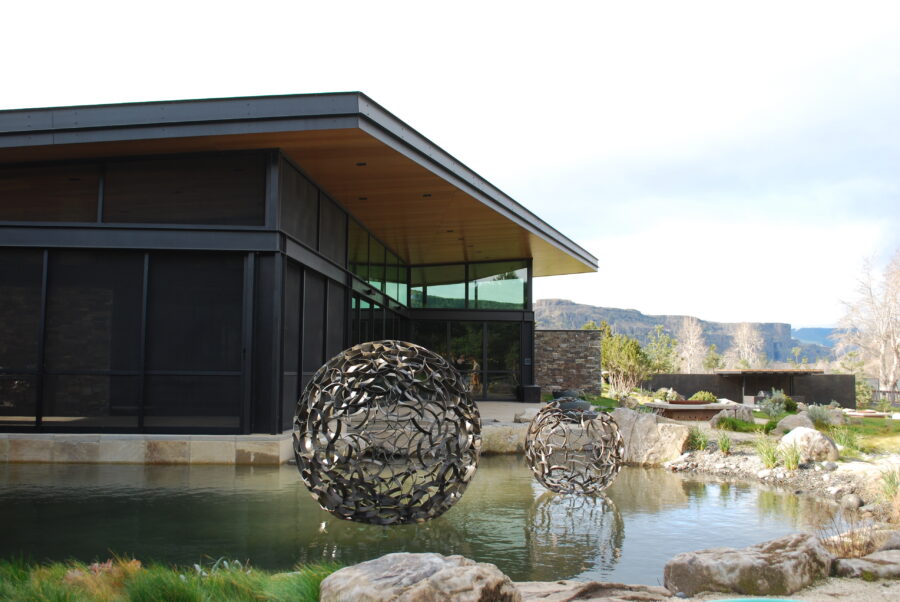 Working with well-known architects & developers, the sought-after sculptor creates another level of Public Art & Public Sculpture opportunities. Currently, Ivan is working with a developer on a seven-foot version of a stainless steel piece. His kiln-formed glass projects include spots in the Nines Hotel in Portland and the glass windows at 11th & Hoyt in Portland. For Cannon Beach, he created the "garbage cans" and wrote some of the amusing limericks that accompany them, along with his father-in-law, Brian, who wrote for and was a producer for the popular TV Show  Laugh In.
Currently, Ivan has a series of spheres of different sizes and colors along Hollywood Boulevard in California, directly across from Beverly Hills. 
Publications/Press:
Luxe Magazine, July 2014
Columbia River Gorge Home
The Oregonian/Homes & Gardens
"Modern Living" April 2015
***
For information on Ivan's work, please call us at 1-800-494-0741, from 11 a.m. to 6 p.m., Pacific Time, Or click to contact us.
View the Oregon Artist's work currently showing at Northwest by Northwest Gallery using the slideshow above.