May 6-8, 2022
NW By NW GALLERY is celebrating 35 years in Cannon Beach, Oregon!
COME CELEBRATE WITH US!
Extensive collections will be displayed for the gallery's milestone weekend.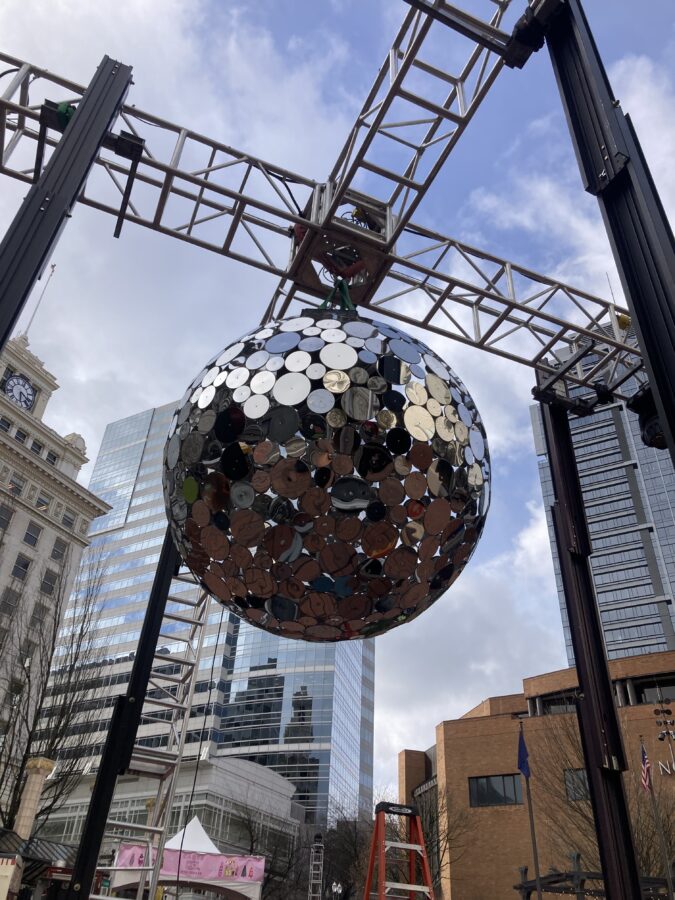 Noted Bronze Sculptor & Public Artist Georgia Gerber presents a special collector's selection of Bronze Sculpture (Gerber's Tufted Puffins are on permanent display in Cannon Beach). Oregon's Master of Fine Art Film Photography, Christopher Burkett, will be presented. Burkett has numerous Oregon Public Television segments and an eight-and-a-half minute Bio Pic on Burkett's Film Photography was presented on PBS NewsHour Weekend. His numerous museum collections include our own Portland Art Museum. Ann Fleming's Figurative/Narrative Bronze works are a cornerstone of the gallery. Fleming's new sculpture, "Mending," will be on display. Public sculptures include "Midori" and "Mama Bear."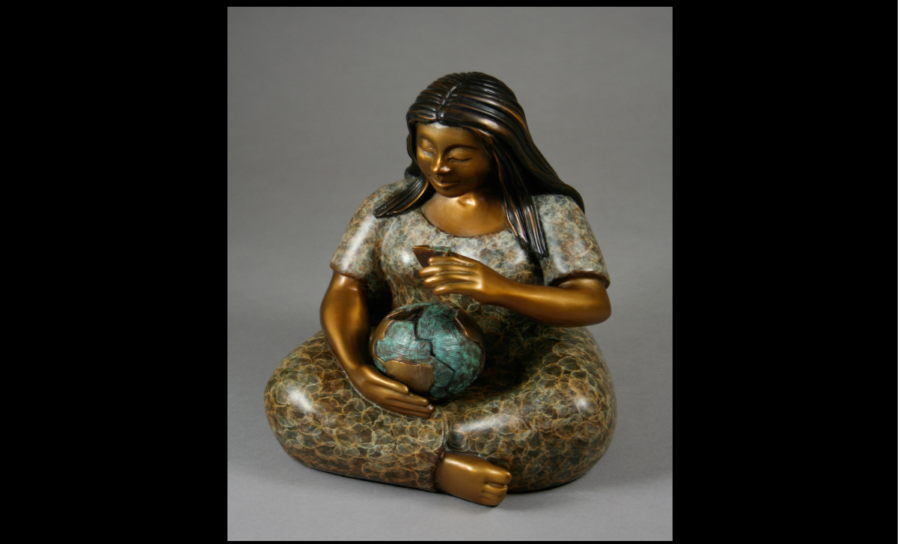 "Mending"
©Bronze Artist Ann Fleming.
SCHEDULE
Friday, May 6th
1pm to 3pm:
Hazel Schlesinger has won many Plein Air painting competitions in her hometown of Cannon Beach.
"Haze" will be in the NW By NW GALLERY Sculpture Garden painting from 1-3 PM ON FRIDAY, MAY 6.
Saturday, May 7th
Visiting Gallery Artists throughout the afternoon include:
Ivan McLean – Contemporary Sculptor McLean defines the Landmark Sculpture Garden for the gallery. "Re-Invention" & "Sphere" are signature works for the sculptor. "Sphere" is on display at the World Trade Center in Los Angeles and the Newport Beach Sculpture Park, which features a nineteen foot Sphere.
Harro Art – Contemporary Mixed Media works honor the salmon & the natural world. This artist is involved in salmon restoration projects.
Laura O'Brien – O'Brien paints Haystack Rock National Wildlife Refuge and Marine Garden Island Sanctuary. Her "House Paintings" are widely collected.
Don Statsny – Architect & Bronze Sculptor Don Statsny projects are part of the Warm Springs Museum. Stastny honors the Native peoples and their stories and values in his Narrative Bronze Sculptures.