presents
Plein Air & More Art Festival
June 22, 23 & 24, 2018
Plein Air & More Arts Festival
Hazel Schlesinger, winner of the 2017 Public Choice Vote will be our featured artist for the 2018 Plein Air & More Outdoor Art Festival.
Hazel Schlesinger "At the Rock". Courtesy Northwest By Northwest Gallery
2017 Plein Air & More Public Choice Vote Winner returns for this year's outdoor Art event.
Hazel grew up in Cannon Beach.  "Haze" as she is called by friends, shares her enthusiasm for life and the
natural world. Her paintings range from traditional to abstractions of oceanscapes. 
Her oil paintings are seen around the world in Movies, TV Series & commercials.
Hazel's paintings have been featured in Southwest Art Magazine, Cannon Beach Magazine & on a wine label.
She also loves attending the Stormy Weather Arts Festival, held the first weekend in November.
Northwest By Northwest Gallery 
503 436 0741
Receptions at NW By NW GALLERY
Friday
 evening, June 22 from 5 to 7:
Guitar & Vocals – Ken Potter
Sineann Winery with Wine Educator Patrick McELLIGOTT 
Saturday
 evening, June 23rd from 5 to 7:
Live Music with Paul Dueber Ken Potter .
Sineann Winery with Wine Educator Patrick McELLIGOTT
______________________________________________________________________
Georgia Gerber, bronze sculptor & public artist Georgia Gerber has a new collection. She will join us for The Stormy Weather Arts Festival on November 2 & 3, 2018
CHRISTOPHER BURKETT, Christopher Burkett Master of Fine Art Photography, November 2, 3 & 4.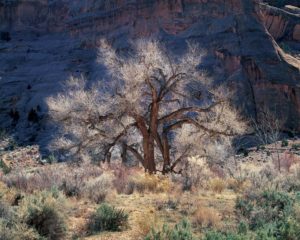 "Sunrise and Autumn Berries"
"Sunlight, Cottonwood and Colorado River"
"Peaceful autumn Forest"
JEFF WHITE. Luminous Landscape & Pointillist Oil Painter. OPB TV feature Artist joins us for Plein Air & More Arts Festival June 22, 23 & 24.
"A Season of Change"  36 x 60 $5000.
A Fall Journey  48″x48″ oil on canvas $5000 Sold
"Following a Dream" Original Oil on Canvas 36? X 60? Sold
HAZEL SCHLESINGER. Plein Air Oil Paintings & Abstract Contemporary Paintings. Cannon Beach Native. A Savor Cannon Beach artist.
"Wine View" Oil on Canvas.
IVAN MCLEAN. Contemporary Sculptor & Public Artist.
"Bronze Sculpture"  Nines Hotel, Portland Oregon. Kiln Formed Glass Panels throughout Sculpture  
"Reinvention"  72″ H; Stainless Steel & Basalt Rock
"Red Sphere" 144″ H; Stainless Steel Powder Coated
GEORGIA GERBER. Latest Public Projects & Sculpture. size for Tug of War. all works are 2016 & limited to an edition of 15
Pelican 14″H x 24″ W x 10″ D limited to an edition of 15 
Tug of War Bronze/ 2016 Edition of 15 15"H x 50"W x 11"D
---
Featured Artists:
Georgia Gerber's expressionistic & distinctive bronze sculpture defines many of our favorite gathering places.  Rachel, The Pig Place Market Pig, 26 sculptures depicting Oregon Wildlife in downtown Portland's Pioneer Courthouse Square & in Cannon Beach, Tufted Puffins created for Cannon Beach.The artist has her own foundry creating some of the finest bronze sculpture of very small editions .

Christopher Burkett, Oregon Artist & renowned Master of Fine Art Photography. Two new major museum collections added to the list; Houston Fine Arts & Nelson Atkins Museum in Kansas City. "Burkett has done for Color what Adams & Weston did for Black & White". Traditional Darkroom. Luminous Landscapes & Abstractions in Nature. New Portfolio on line for Thanksgiving Weekend on our exciting new web site. NWBYNWGALLERY.com OPB TV featured artist.

Ann Fleming "Sometimes, especially in the spring, there is that wonderful urge that flows up through our veins…that itchy feet feeling… that desire to taste life…

"The spirit is really the bouquet of life.

It is not something breathed into life, it comes out of life."

Joseph Campbell

Hazel Schlesinger is a local artist whose paintings travel the world in movies, TV series and television commercials. She paints Plein Air Paintings out in the world and in Cannon Beach. In the studio abstractions of the our natural world are created. Hazel has been featured in Southwest Art Magazine.
Ivan McLean, Contemporary Public Sculptor working in steel, bronze, glass & wood. Numerous public sculpture can be seen through out the Pearl District & The Nines Hotel. Publications include Luxe Magazine. Latest Public sculpture projects include Newport Beach California & Santa Monica.